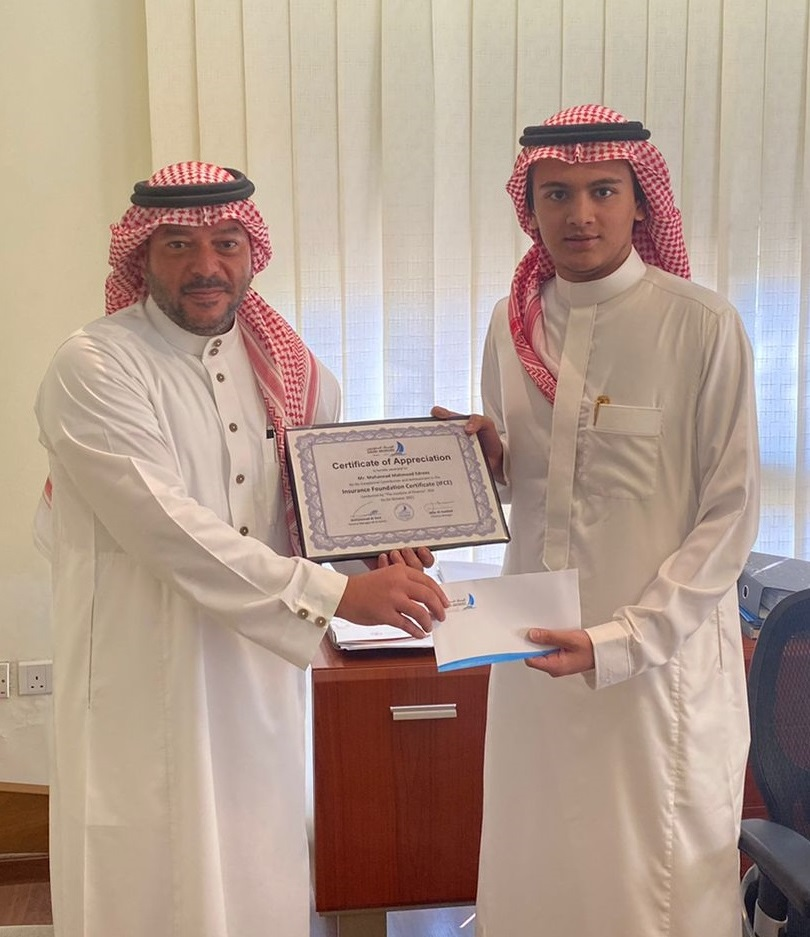 Saudi Brokers Honor
Saudi Brokers management honored the distinguished employee/ Mohannad Edrees for passing the Fundamentals of Insurance Certificate (IFCE) with a score of 96%. We wish him continuous success and prosperity in his career.
Saudi Brokers Honour
The National Social Development Committee in Helat Moheish honored Saudi Brokers Co. Ltd. for participating in the blood donation campaign that took place in April 2021.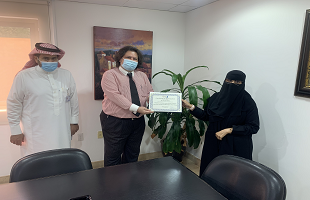 Employees Rewarded
Saudi Brokers Management has praised Ms. Haya Saud AlFliw for her contribution and enthusiasm for preparing a comparison study of the various coverage's, exclusions offered under motor policies wordings by the insurance companies in the Saudi market and the Saudi central bank's "SAMA" suggested policy wording.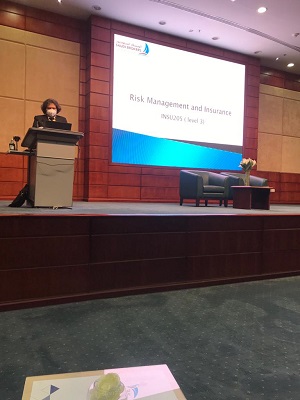 Social Activities
Saudi Brokers management was keen to perform its social responsibility towards community services, and as part of our cooperation with various community entities in this field, we were recently cooperating with the Community College, Imam Abdul Rahman bin Faisal University, to conduct the practical training lectures for their students in the insurance program courses of the of Financial Sciences Department.
Accordingly, our training manager, Mr. Reda Al-Derbas, was assigned to give lectures and training classes for the practical training part of one of the risk management and insurance program for four consecutive weeks to about 120 students.
In recognition of the efforts made in training students of the risk management and insurance program, Mr. Reda Al-Derbas was rewarded by the university management with a shield and an appreciation certificate.